The Original Ice Cave Tour Company in Vik.
Since 2009, our team has been the original trailblazing crew that made year-round natural ice caves possible in Iceland. Anyone can visit a tourist attraction.  We want to show you so much more.
At Katlatrack we've been handcrafting unique, offbeat adventure tours in South Iceland since 2009.  We'll take you beyond the usual overrun tourist hot spots to show you Pure Iceland – a side of this magnificent country that very few ever get to experience.
Watch our Katlatrack adventure video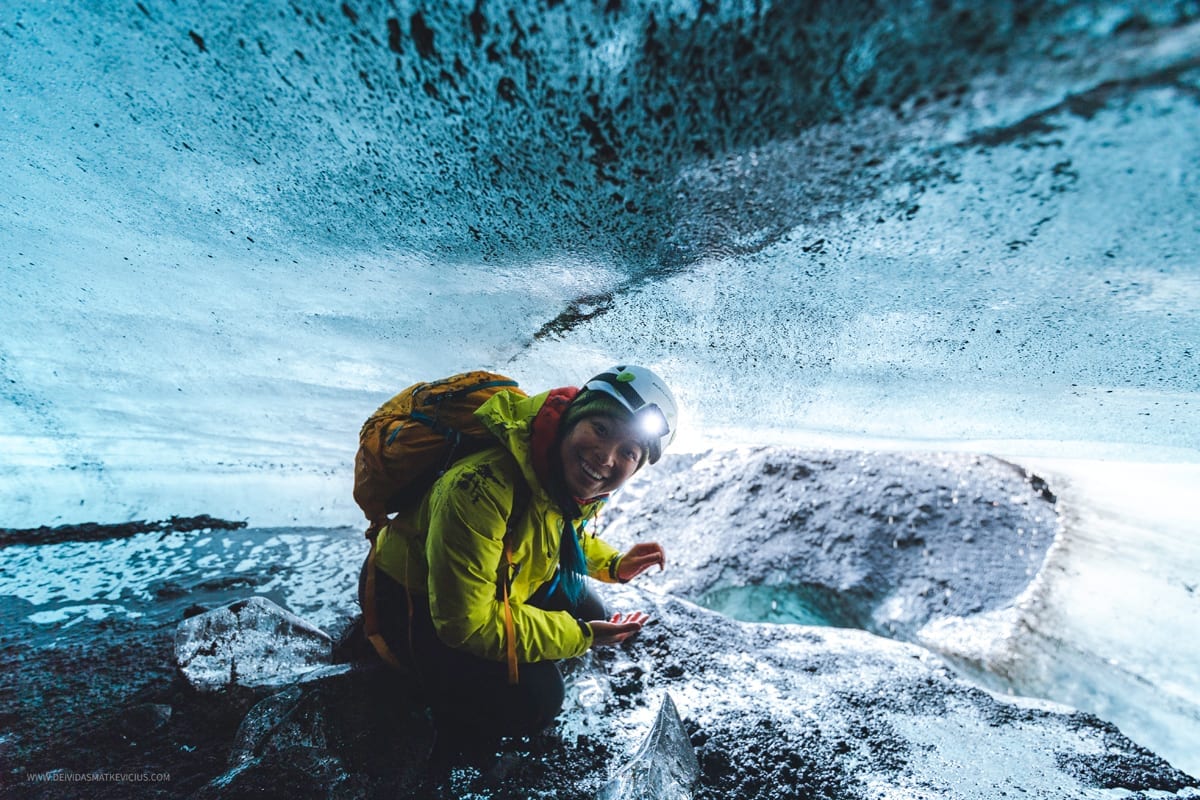 Fast Track Ice Cave tour
Hands down the fastest way to experience in Ice Cave in Iceland! If your trip is short and action-packed, seeing an ice cave may seem like it would be impossible for you to have on your agenda, but with us, it was never so easy!
Katlatrack Meeting Point - Vík
Katla Ice Cave tour
Only in Southern Iceland can you experience a black sand beach, blue ice caves and super green mountains. This tours presents you with Iceland's 'best of' textures, tones and experience. You'll be left in awe!
All year, based on conditions
Available from Vík and Reykjavík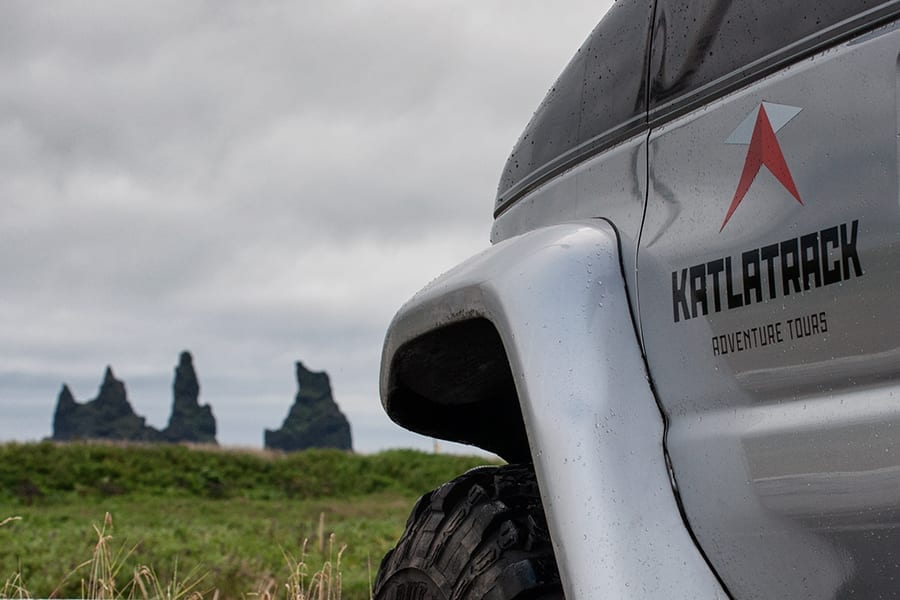 The Best of Vik tour
Give us one hour and we'll show you our hometown as no one else can. Our 'Best of Vik – 1 Hour Express Tour' is not only the fastest way to experience Vik – it's also the cheapest Super Jeep tour available in Iceland.
All year, based on conditions
Katlatrack Meeting Point, Vík
Vik, Reynisfjara, Dyrhólaey
One day South Coast and Ice Cave tour from Reykjavík 
It's now possible to explore both the South Coast of Iceland AND a natural ice cave in a single day tour from Reykjavik. There's no need to choose between one tour or the other, and no need to hire a car.
Reykjavík Town Hall, Tjarnargata
Reynisdrangar, Vik, Skógafoss, Seljalandsfoss and more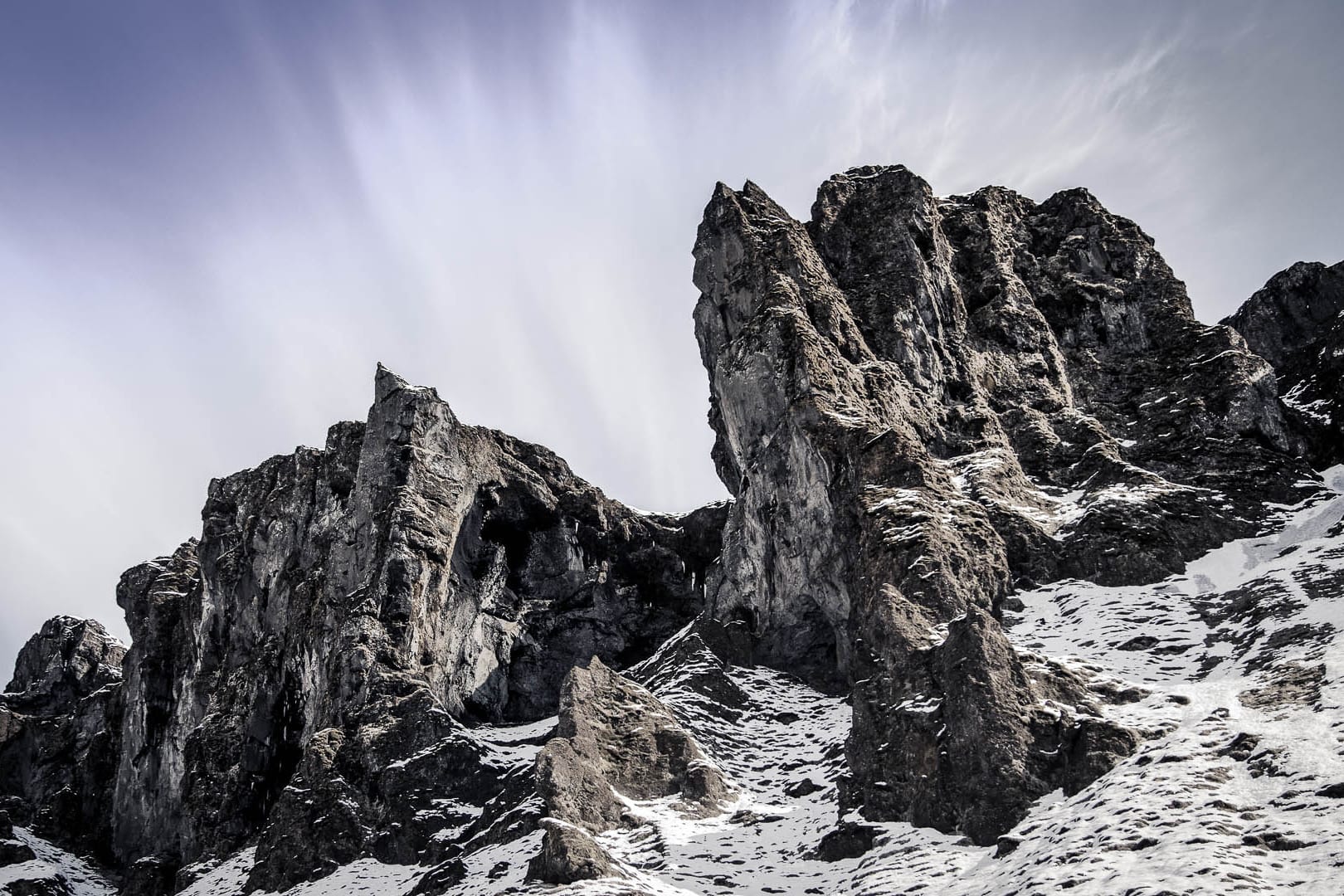 The Hidden Mountains tour
4-hour tour to the hidden mountains surrounding Vík, where you will find very few people but many stories that have been passed down through the generations. A unique experience made possible only with a local guide from Katlatrack.
Katlatrack Meeting Point, Vík
Þakgil, secret canyon, secret cave, Háfell and Troll rock
Superjeep and plane wreck tour
Would you like to get to the famous Iceland Plane Wreck the most adventurous way possible? Then look no further and join us for this tour!  
All year, based on conditions
Katlatrack Meeting Point, Vík
Plane wreck, Sólheimasandur, Dyrhólaey and more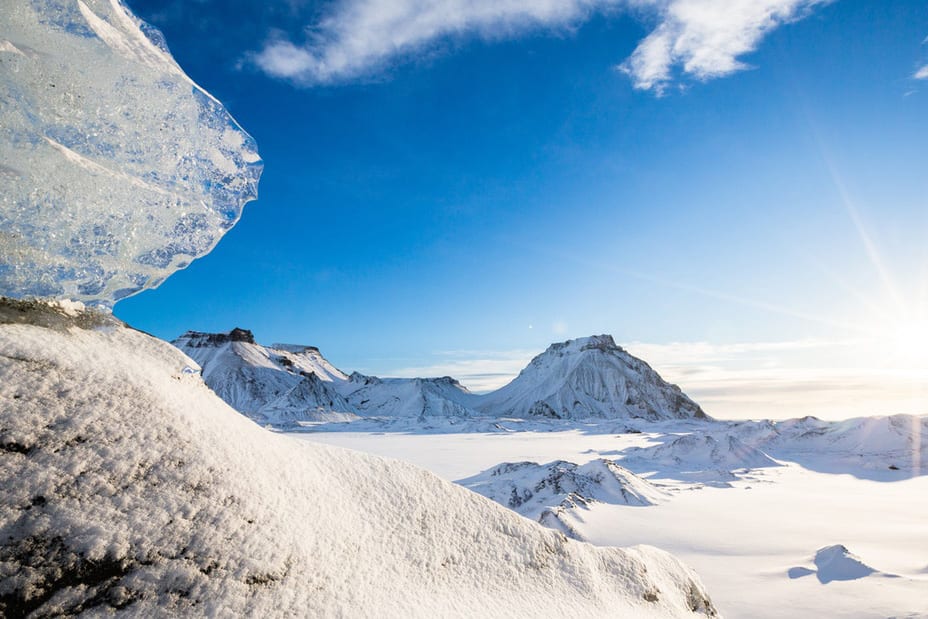 Private Ice Cave Tour
If you prefer to explore Iceland on your own schedule, or with your own group, our Private Ice Cave Tours are a unique and special way to experience one of Iceland's greatest natural wonders.
3 hours, depending on pick-up location
All year, depending on conditions
Your preferred location from Reykjavík to Vík
Vík, Ice Caves, Glacier walks, black sand beachs, Offbeat location and more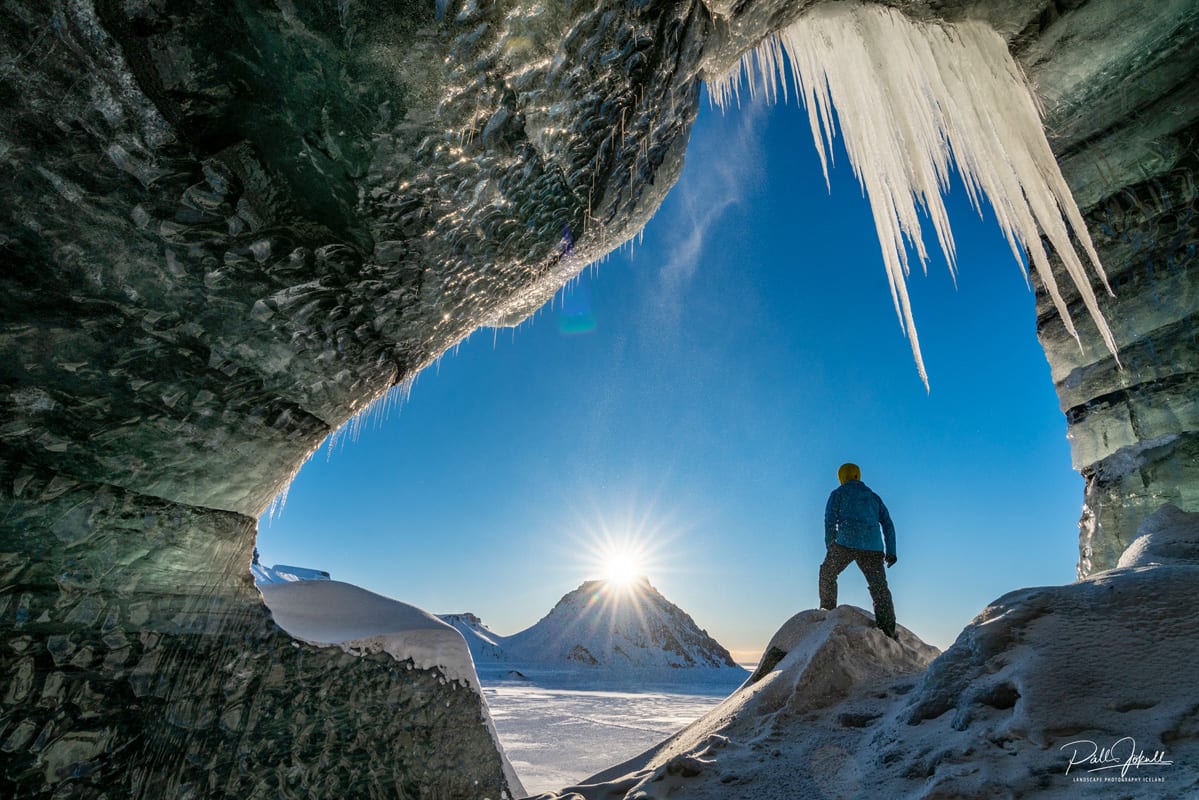 Custom tour
If you have any special wishes for your tour or would simply like to experience Iceland in your own way, Katlatrack also offers custom and tailor-made tours. Send us information about your dream tour and we will make it happen.
All year, depending on conditions
Your preferred location from Reykjavík to Vík
Highlights vary - let us know what you want to see!
Katlatrack meeting point
Most Katlatrack tours depart from Vík in South Iceland. Our meeting point is at Austurvegur 16, next to the N1 gas station in Vík. You can get driving directions from your current location with Google Maps.
Why choose Katlatrack?
We are proud locals of Vik in South Iceland, home to some of the most dramatic, jaw-dropping scenery that Iceland has to offer.  Our aim is to show you a side of Iceland that you won't see on other mainstream tours.  Super-secret spots and private locations are our specialities, and you'll only experience them with a Katlatrack guide.
Small Groups and Unique Itineraries on our Super Jeep Tours of Iceland
Our unique itineraries take you off the beaten path where you'll discover some truly magical sites and make memories that will last you a lifetime.
Super-Secret Caves
Frozen Waterfalls
Ancient Lava Fields
Haunted Mountain Huts
Bubbling Geothermal Areas
Wild and Wonderful Rock Formations at Sea
Other-Worldly Landscapes
Shimmering Blue Ice Caves
Hidden Mountains
Secluded Black Sand Beaches
A Sub-Glacial Volcano, and so much more.
Our 4×4 super jeeps can transport you right to the heart of the action.  This allows us to visit many spectacular locations that tour buses simply can't access, including some locations that you will only see on a Katlatrack tour.  It also means that you won't have to share the experience with 40 to 50 other guests.  We only host small groups on Katlatrack tours, so you're always assured of our personal attention.
Local Guides with a Unique Perspective
We know South Iceland like the back of our hand and we are constantly exploring and discovering new locations to share with our guests.  We love to uncover super-secret areas, most of which are on privately owned land.  Thanks to our local contacts we are the only tour operators who can take tour guests to these locations.  This also means that you will often get to explore many of our locations in complete privacy, without a tourist in sight.  You'll leave with the feeling that you've just discovered a secret part of Iceland for the very first time!
Because we are locals, we also love to share the history and the ancient folklore of our home.  Every location that we visit in Southern Iceland has an interesting backstory that only a local can share, so ask us as many questions as you like!  We're also happy to recommend a great spot for dinner, somewhere to shop, a hot spring nearby, or anything else you might need.
Your Safety Comes First, Always
Driving in Iceland often means driving in heavy rain, gale force winds, storms, blizzards, thick fog and snow. After all, we wouldn't have this spectacular landscape without Iceland's extreme weather! Katlatrack's guides are confident and highly experienced in all conditions.  All of our guides hold commercial driver's licenses and they are also extensively trained in 4×4 driving and maneuverability.  We have state of the art navigation equipment on board all of our super jeeps and each of our guides is fully trained in First Aid procedures.
Because we know the local landscape so well, we are uniquely positioned to foresee unsafe conditions in advance.  We know how the rivers and streams behave, and we know what it means when the tide suddenly changes, or the wind blows from a certain direction.  Our superior local knowledge means that we can quickly move to a 'Plan B' if the conditions aren't favorable for your tour.  (Don't worry, we have plenty of incredible offbeat destinations up our sleeve.  Your 'Plan B' tour will be just as epic as anticipated!).
And unlike some tour operators in Iceland who often use other operators to conduct their local tours, Katlatrack tours are only ever hosted by Katlatrack guides.  When you book with Katlatrack, you can be certain that we will personally host your tour.  You can rest assured that you'll experience the very best of South Iceland, complete with our extensive local knowledge, our impeccable safety standards, our access to private offbeat locations, and our personal care and attention.
Southern Iceland is, hands down, one of the best locations to explore an ice cave in Iceland.  With so many local glaciers, the landscape is constantly shifting and changing to create these unique formations.  One of our favourite pass-times is discovering new super-secret ice caves.  And because we know the area so well, we know just where to find them, even outside of the typical 'ice cave season'.  We love nothing more than sharing this year's caves with our guests, before they're gone forever.
As our name suggests, many of Katlatrack's tours take place in the areas surrounding the famous Katla Volcano in South Iceland.  Katla is actually a sub-glacial volcano, lying directly beneath the Mýrdalsjökull glacier.  Of the approximately 130 volcanos in Iceland, only about 30 are still active today and Katla is one of these.  Thankfully, the volcano is currently dormant and our Under the Volcano Tour provides a unique opportunity to get up close and personal with this sleeping giant!
Perhaps you'd like to spend a day hunting for secret waterfalls or hidden caves?  Maybe you'd love to see where some of your favourite movies were shot or take a custom Game of Thrones Tour?  Or perhaps you need a family-friendly tour, complete with adventure, as many bathrooms stop as you like and plenty of tales about mischievous elves and trolls? Our custom private tours are perfect for all of these requests and more. Tell us what you're keen to see and do, and we'll make it happen.
About Katlatrack
Katlatrack was established by Guðjón Þorsteinn Guðmundsonin in the spring of 2009.  It was the first licenced company to offer tours in the area surrounding Katla, Iceland's most powerful volcano. 
Guðjón was born and bred in Mýrdalur in the county of Vestur-Skaftafellssýsla, South Iceland.  As a passionate mountaineer, he has a vast amount of knowledge about the local area and its unique landscapes.  Guðjón formed Katlatrack as a way to show visitors to Vik the amazing offbeat locations that surround the Katla Volcano.  Rather than visiting the typical tourist spots, he wanted to take people off the beaten path and show them the real Iceland, and the hidden gems that most never get to see. 
Today Katlatrack has grown and Guðjón is joined by five additional guides, along with his wife Sæunn, who takes care of Katlatrack's guest services.  All of Katlatrack's guides are proud locals, trained Super Jeep drivers and experienced glacier guides.  They each share Guðjón's passion for the local landscape, its history and its folklore.  And while the company has changed, Guðjón's original goal remains the same – to show visitors to Iceland something more than the usually overcrowded tourist hotspots, and share a side of Iceland that very few will ever experience.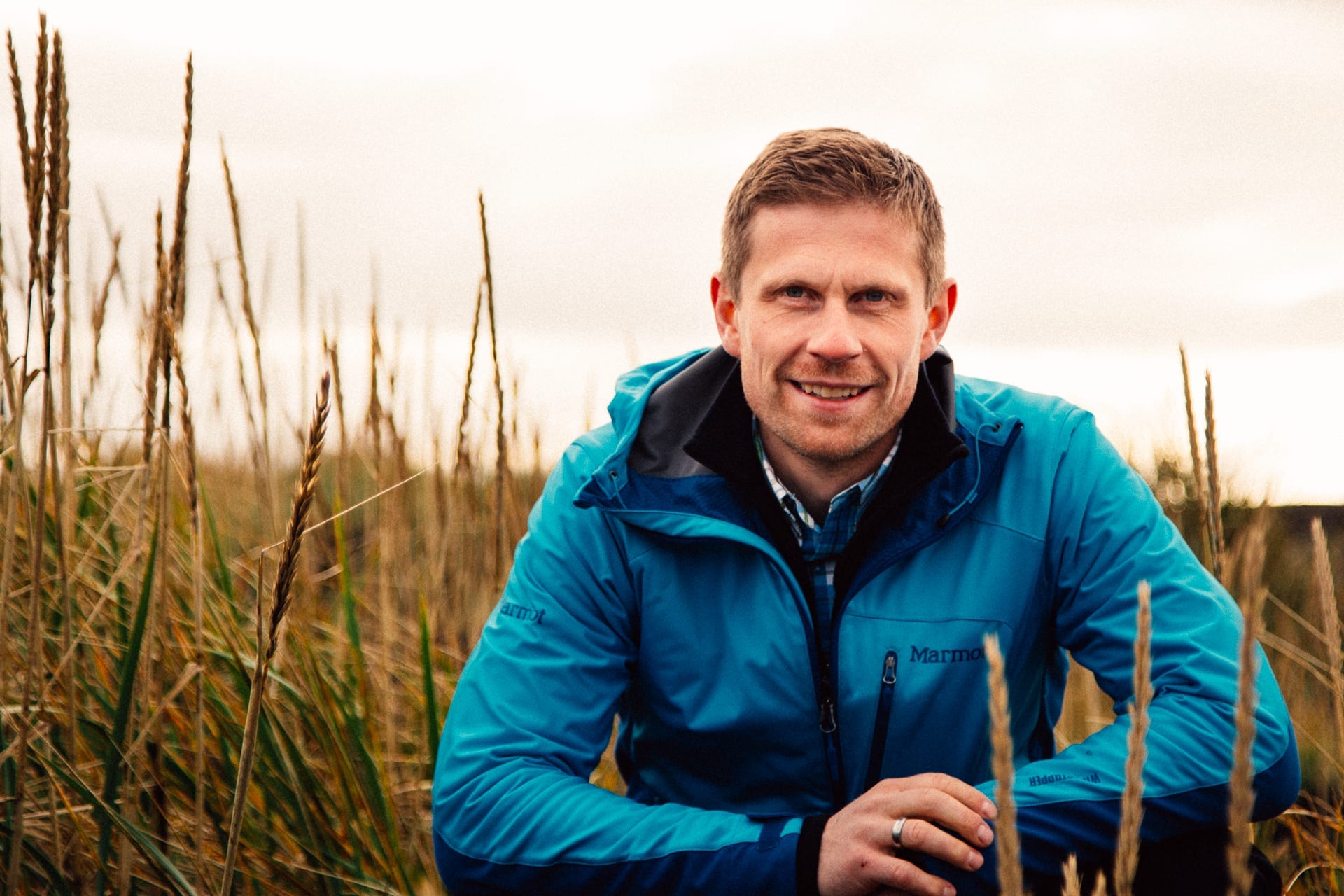 Guðjón Þorsteinn Guðmundson
Owner of Katlatrack
Meet the Katlatrack team!
Just book it! You won't regret it.
We booked this trip to see the caves in the Katla glacier and we didn't regret it one bit. It was an unbelievable experience and a must do if you plan to visit Iceland. Our guide A.J. was fun, educational and amazing. Really a must do!
Great experience!
We had a wonderful experience! Besides the amazing sightings, our experienced guide made it even more interesting with his knowledge, sense of humour and enthusiasm. I truly recommend Katlatrack Adventure Tours (which is a family run local company!)
Katla Ice Cave
Bessi was an amazing guide. The trip was absolutely incredible, safe, and shouldn't be missed if going to this region. The best part is that the caves are constantly changing as the glacier evolves season after season, so no two tours are exactly alike. The landscapes around the ice cave alone are worth the trip (scenes from Star Wars were filmed there), and the ice cave itself is amazing. Memories to last a lifetime!
Highly recommended!
My friend and I had a lot of fun doing "Katla Ice Cave Tour". All guides have a good sense of humour and tell a lot of very interesting stories, visit the cave was also very exciting. Remember about good shoes and take your gloves with you. I highly recommend it to everyone!!
A highlight - Do not miss!
Worth every dollar, do not miss this opportunity to go into an ice cave and see a beautiful black sand beach. (not the tourist one). This one really has fine black sand. Seeing a glacier up close was an experience of a lifetime. We have hiked several glaciers but this was much much better and was not too strenuous. I felt safe at all times.