Private Ice Cave tour
From 189.000 ISK per booking
Departures from
At 09:00 and 12:30. The meeting point in Vík is next to the OB gas station in Vík. The address is Austurvegur 16, 870 Vík. You can find us on Google Maps under Katlatrack.
Availability
All year round, based on conditions
Included
Expert Local Ice Cave Guide, Super Jeep Transport, Loan equipment for exploring the Ice Cave (includes helmet, head lamp and crampons)
What to bring
Warm Clothing, Waterproof Rain Gear, Hat, Gloves, Hiking Shoes or Snow Boots are essential.
Highlights
Vik, Ice Cave, Glacier walk, Private black sand beach, Offbeat and private locations, Off-road driving in a Super Jeep, Expert local guides.
Price
1-4 guests: 189.000 ISK
Price pr. person after 4 guests: 42.900 ISK
Directions to Katlatrack meeting point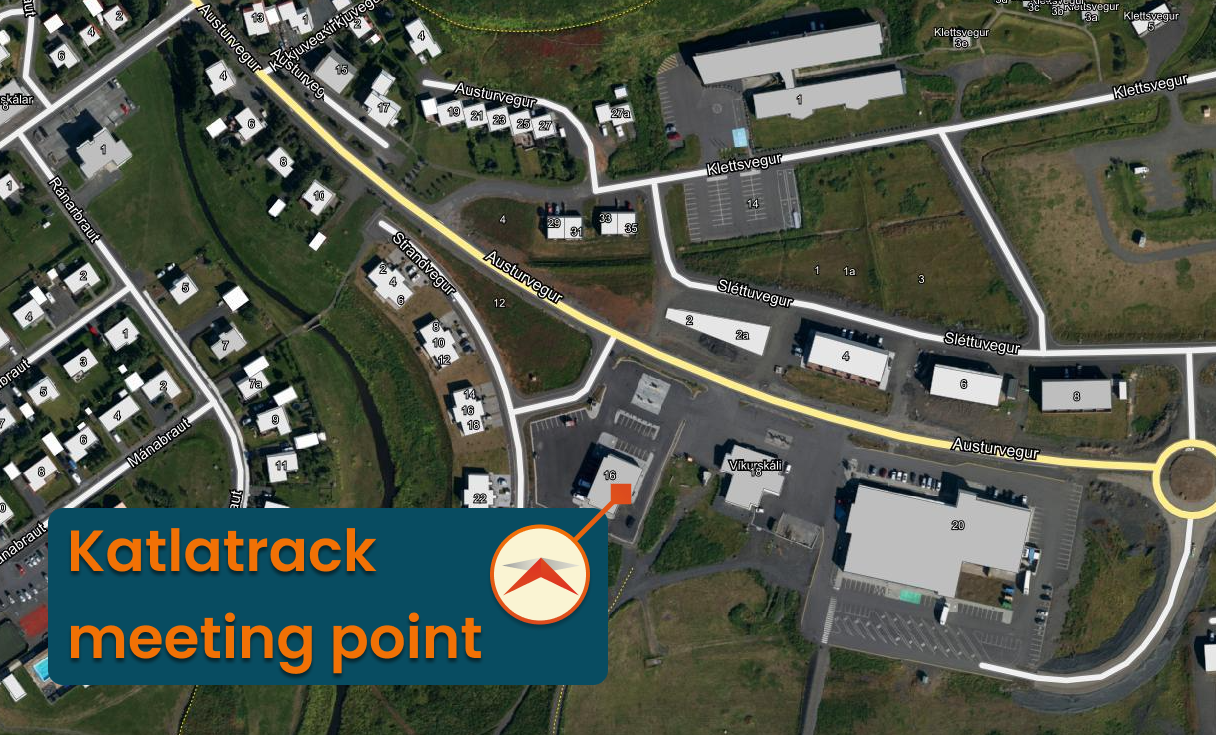 Explore Iceland on your own time
If you prefer to explore Iceland on your own schedule, or with your own group, our Private Ice Cave Tours are a unique and special way to experience one of Iceland's greatest natural wonders.
We can host groups of up to twelve guests on a private ice cave tour in South Iceland.  We can even collect you directly from your accommodation in Vík. 
Overview of the private ice cave tour
Our adventure will begin with a super jeep ride through some truly spectacular scenery, as we wind our way through the epic landscape of South Iceland on our way to a secret ice cave.  As always on a Katlatrack tour, our aim is to give you a unique offbeat experience and show you a side of Iceland that you won't ever see on mainstream tours.  We'll enter private land and take the back roads through the vivid green mountains surrounding Vik, before arriving at the foot of the glacier. 
Once at the glacier, your local Ice Cave Guide will provide the group with a full safety briefing before fitting everyone up with some of our loan equipment (a helmet, headlamp and some crampons for your shoes).  We'll then take an easy 5 to 10-minute hike to the ice cave.
See the ice caves before they disappear forever!
Our local guides are always scouting for new, secret ice caves, so you can be sure of seeing the best of these wild and wonderful creations that our current landscape has to offer!  Ice caves are constantly melting and reforming throughout the seasons, so this really is a once-in-a-lifetime opportunity to visit a cave before it disappears forever.  Thanks to our local knowledge and expertise, we were the first tour company to offer the chance to experience an ice cave year-round.
We'll spend 45 to 60 minutes exploring the cave, where you'll see magnificent shades of white, black and even blue ice!  There will be plenty of opportunities to take photos, ask questions and learn all about these magnificent structures from your local guide. 
A surprise visit at the end
After leaving the ice cave, we have one last surprise in store!  As we make our way home, we'll stop at a private black sand beach, where you can jump out of the super jeep and leave your own footprints in the volcanic sand of this beautiful, secluded beach.
This is a truly memorable way to experience Iceland, made all the more special when shared with your own private group.
BROWSE RELATED ICELAND ICE CAVE TOURS
Find the best ice cave tours in Iceland from Katlatrack adventures! Browse our most popular glacier and ice cave tours below.
KATLA ICE CAVE TOUR
Your Iceland adventure begins with a jeep exploration of Katla's secret volcanic ice caves and world-famous majestic glaciers.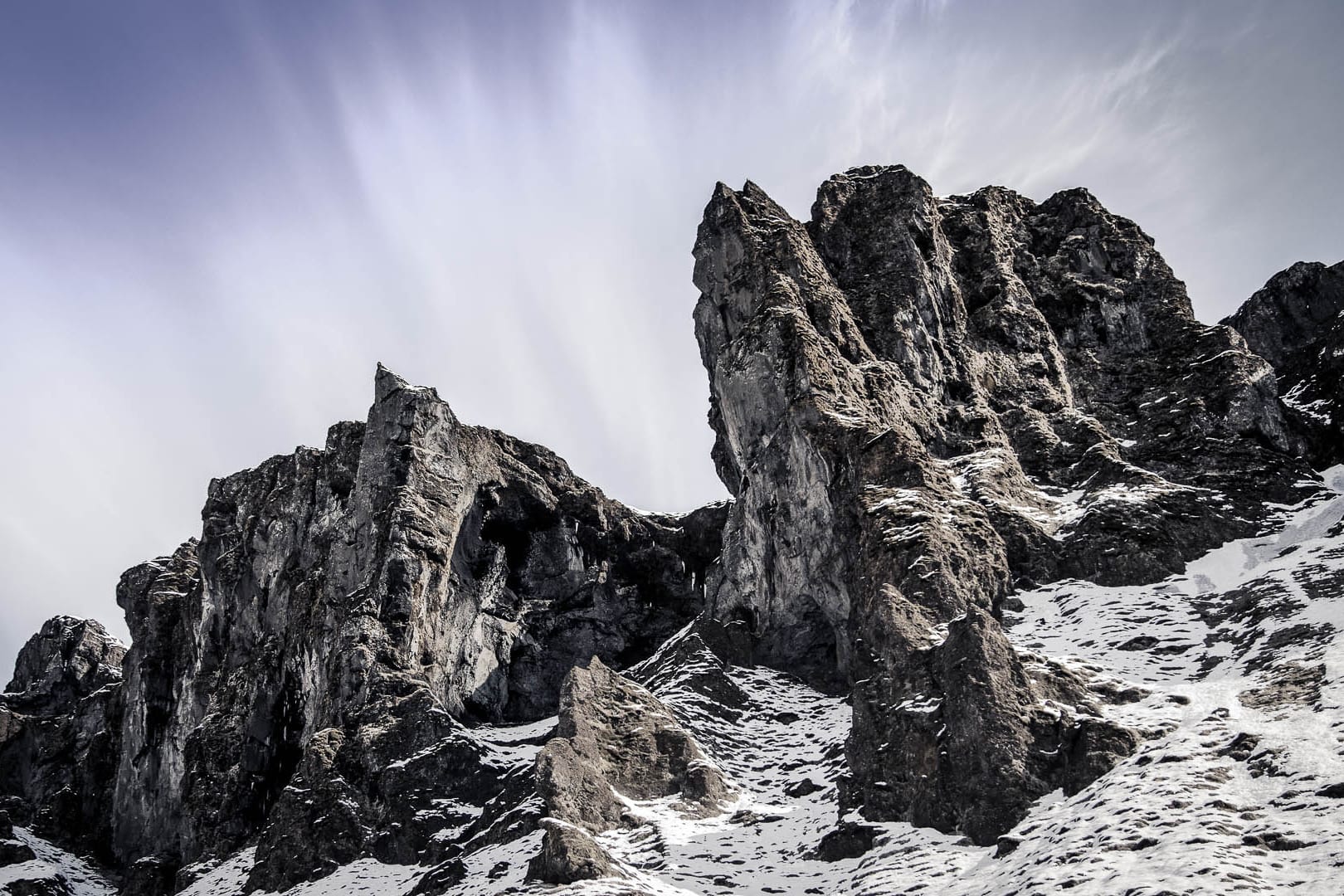 THE HIDDEN MOUNTAINS TOUR
Join us for a unique tour that takes you in the footsteps of the Game of Thrones (GOT) characters.  We'll head high up into the hidden mountains surrounding Vik in Southern Iceland. 
CUSTOM TOUR
Our goal is to make your stay in the south of Iceland the most memorable part of your whole trip to Iceland. Let us make the perfect tour just the way you want it.