Þakgil Buggy Adventure
From 34.900 ISK
Katlatrack – The Local Adventure Tour Company in Vik.
Let the locals take you for a real adventure buggy tour in the beautiful mountain area of Vík.
Departure
The meeting point in Vík is next to the OB gas station in Vík. The address is Austurvegur 16, 870 Vík. You can find us on Google Maps under Katlatrack.
GROUP SIZE
2 – 8 persons per guide
For bigger groups please contact our team.
Difficulty level
Easy
Minimum age!
6 years when riding with adults.
Included
2-3 hour buggy adventure tour, a local guide, Overall outfit, and helmet.
What to bring
Warm outdoor clothing, waterproof jacket and pants, headwear, gloves, and snacks if needed. Appropriate hiking boots/shoes are required. You can rent hiking shoes at our Katlatrack Base if needed.
Please note!
When you check-in at our base in Vík you will need to provide a valid driver's license.
If you choose a shared ride, it means two people share one buggy. Each buggy can take 1-2 people at a time. If only one is driving the buggy you will need to choose a "single ride". Please make sure you book this correctly in the booking process below. If you have any questions don´t hesitate to contact us and we will help you to make the correct booking for you and your group.
Please note that if the booking is incorrect, we will need to charge an extra fee at our meeting point.
Price
Shared ride pr. pax: 34.900 ISK
Single ride pr. pax: 63.900 ISK

Private tour 1-4 pax: 189.000 ISK (2 buggies).
Price pr. Single ride after 4 pax: 85.900 ISK
Price pr. Shared ride after 4 pax: 47.900 ISK
ABOUT THE TOUR
Overview of Þakgil Buggy Adventure
Our best hands-on approach tour! While in Vík, come experience breathtaking nature first-hand in an open vehicle. Drive through a private black sand beach enjoying the beautiful Icelandic scenery. Our local guide will lead the tour on our buggies, our open vehicles, which are stable and secure for even novice riders to steer by themselves.
Þakgil
A buggy ride will allow you to be close to nature while still going over rough terrain. Our local guides will take you into the mountain past Þakgil where you will have the majestic Mýrdalsjökull glacier right behind you. Þakgil is a beautiful hidden gem, where we will explore mountain caves, and unique landscapes covered by vivid green moss.
Safety
We will cross some rivers, but no need to worry, we will lend you all the safety equipment that is needed and guide you through the usage of the vehicle. Helmets and overalls are going to make this trip safe while experiencing the adrenaline of fast driving while keeping you comfortable from the weather elements.
Stories and photo-shoot time
There will be ample time to take pictures of the area and our guides are always happy to take a picture of you behind the wheel! Our guides will show you the local sights, and tell you folk tales from the area that were passed on between generations of locals. Our trails will definitely be enjoyed by both novice and expert drivers.
Head back home
After 2-3 hours we will safely return you, full of memories, to our starting point of our Adventure Centre in Vík, so you can continue with your trip.
Directions to Katlatrack meeting point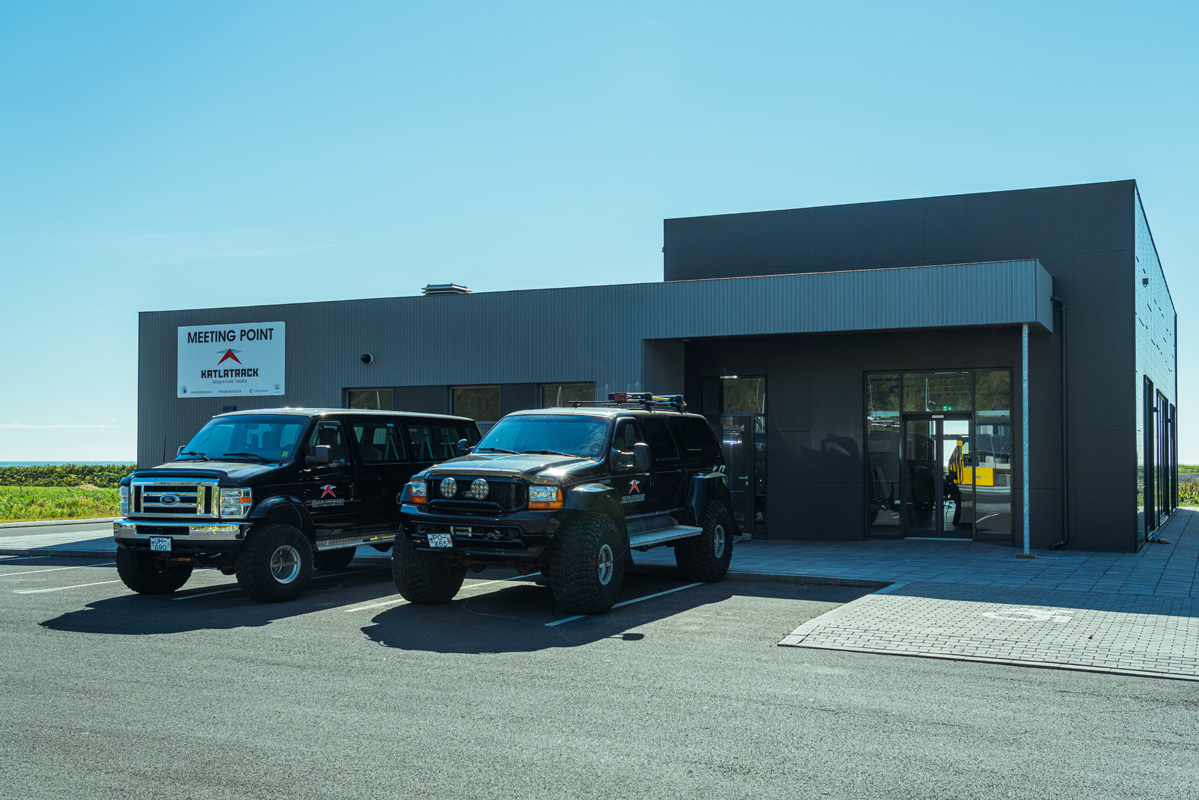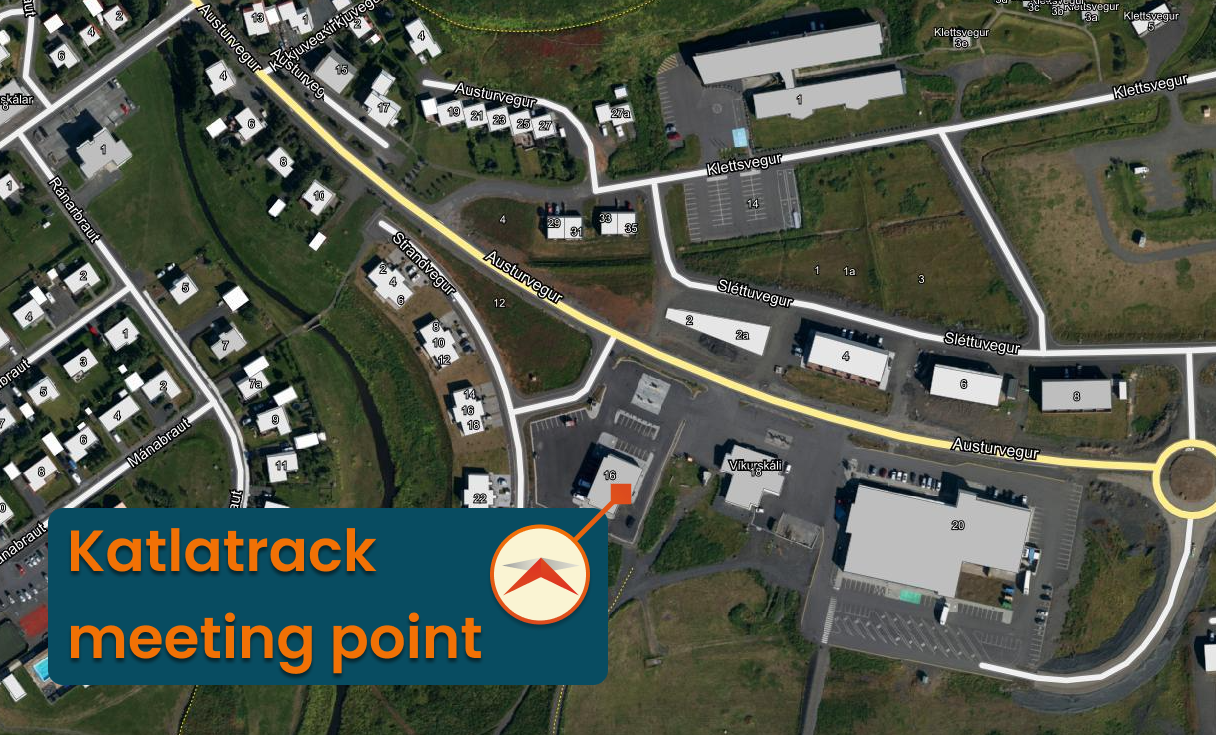 BROWSE RELATED ICELAND ICE CAVE TOURS
Find the best ice cave tours in Iceland from Katlatrack adventures! Browse our most popular glacier and ice cave tours below.
KATLA ICE CAVE TOUR
Your Iceland adventure begins with a jeep exploration of Katla's secret volcanic ice caves and world-famous majestic glaciers.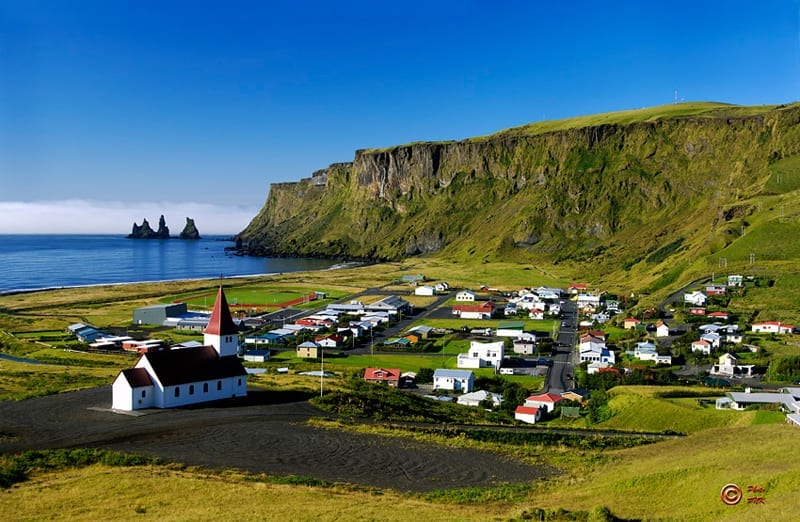 VÍK – ONE HOUR EXPRESS
Give us one hour and we'll show you our home town like no one else can. We promise that you won't see Vik like this with any other tour company.